Printing the Old
Fashioned Way
Since 2011 
Back when Danielle Chargo started Iron Leaf Press in a tiny apartment, she wasn't sure where the ride would go. A few years, four presses, and our third studio later, we're excited to be able to share our clean and colorful letterpress paper goods, both locally in our studio and world-wide.

Slinging Ink and Printing Things
Our paper goods are all designed and produced in our studio, located in a small town in the heart of the Midwest. We use four antique printing presses, along with a collection of wood and metal type to create our cards and paper goods.
Along with our type collection, we combine antique and current technology to print new designs on our antique presses. The smell of the ink, the feel of the paper, and the rhythms of the press are an experience all their own. One may say we've got ink in our blood.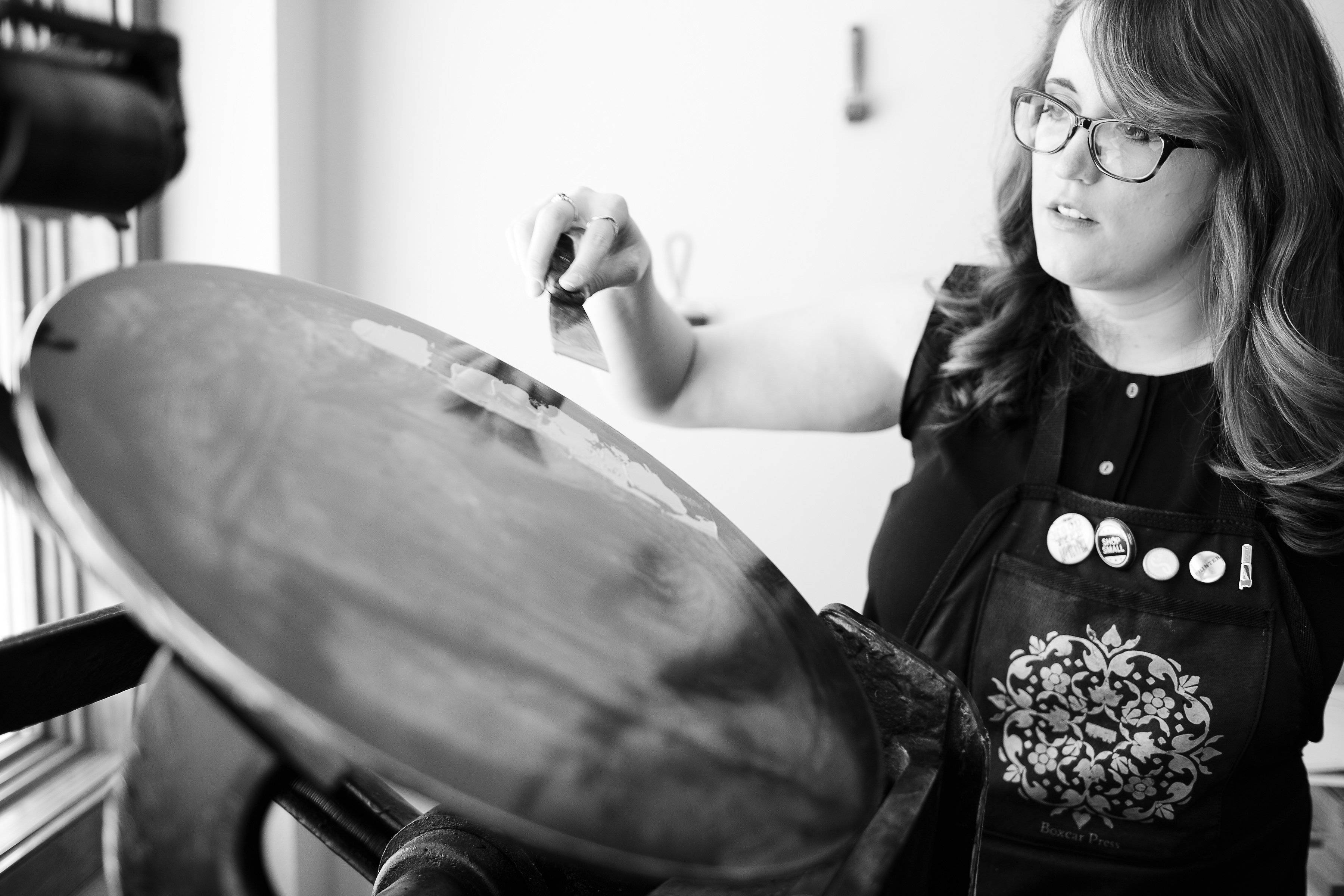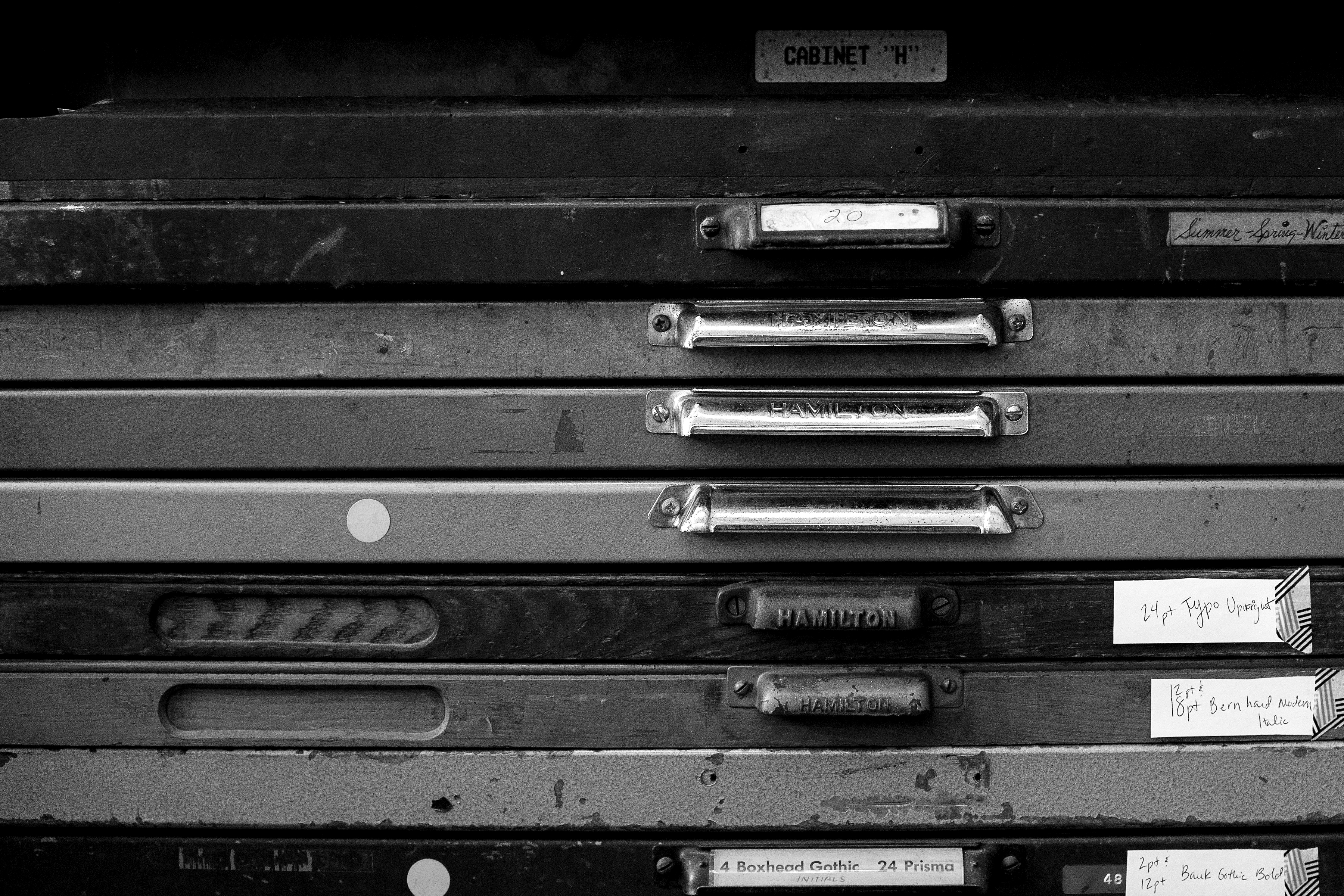 Letterpress printing is more than just putting ink onto paper. It's a connection. The connection you get when you hand someone a letterpress business card or mail a greeting. The intent behind that paper is what makes it special.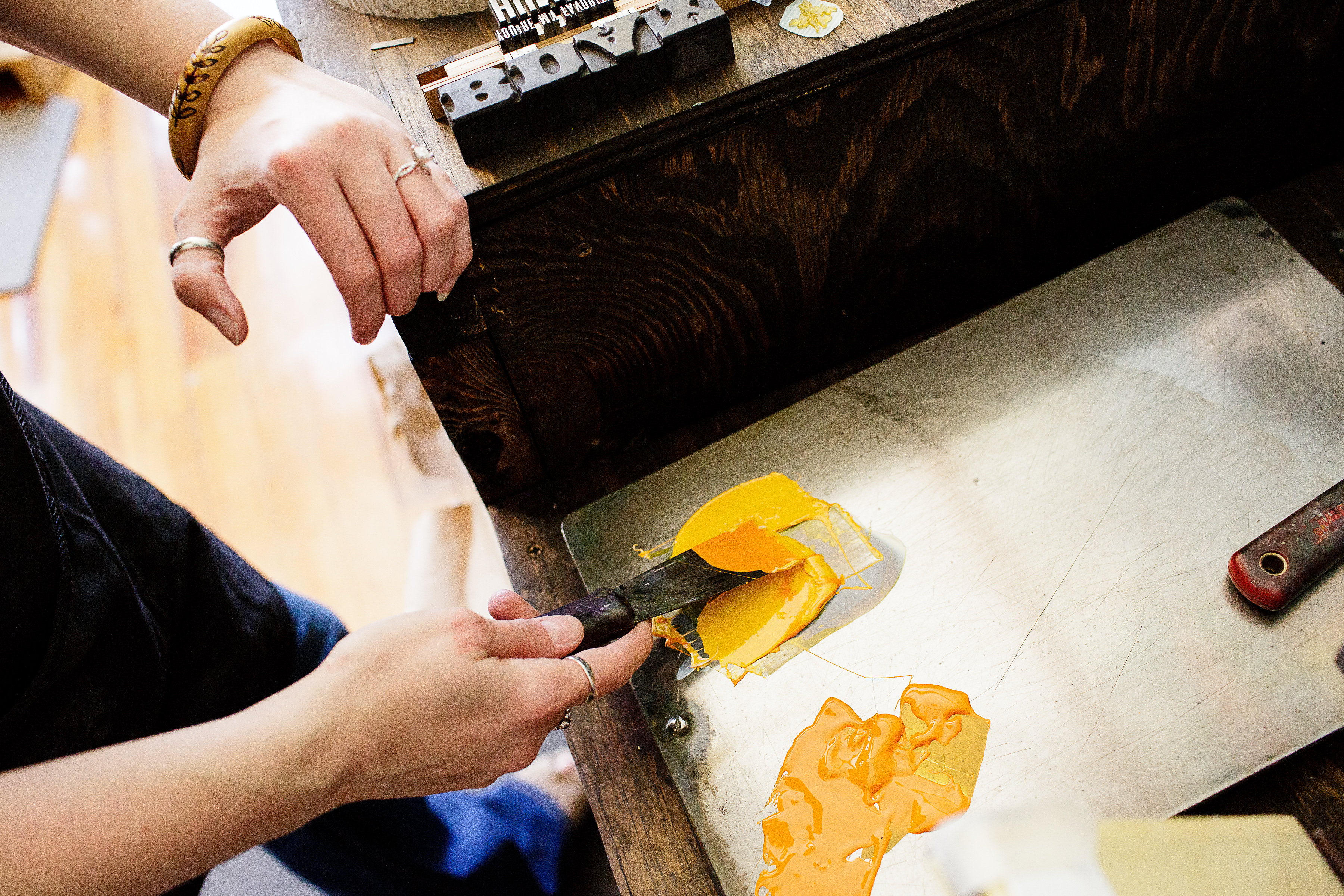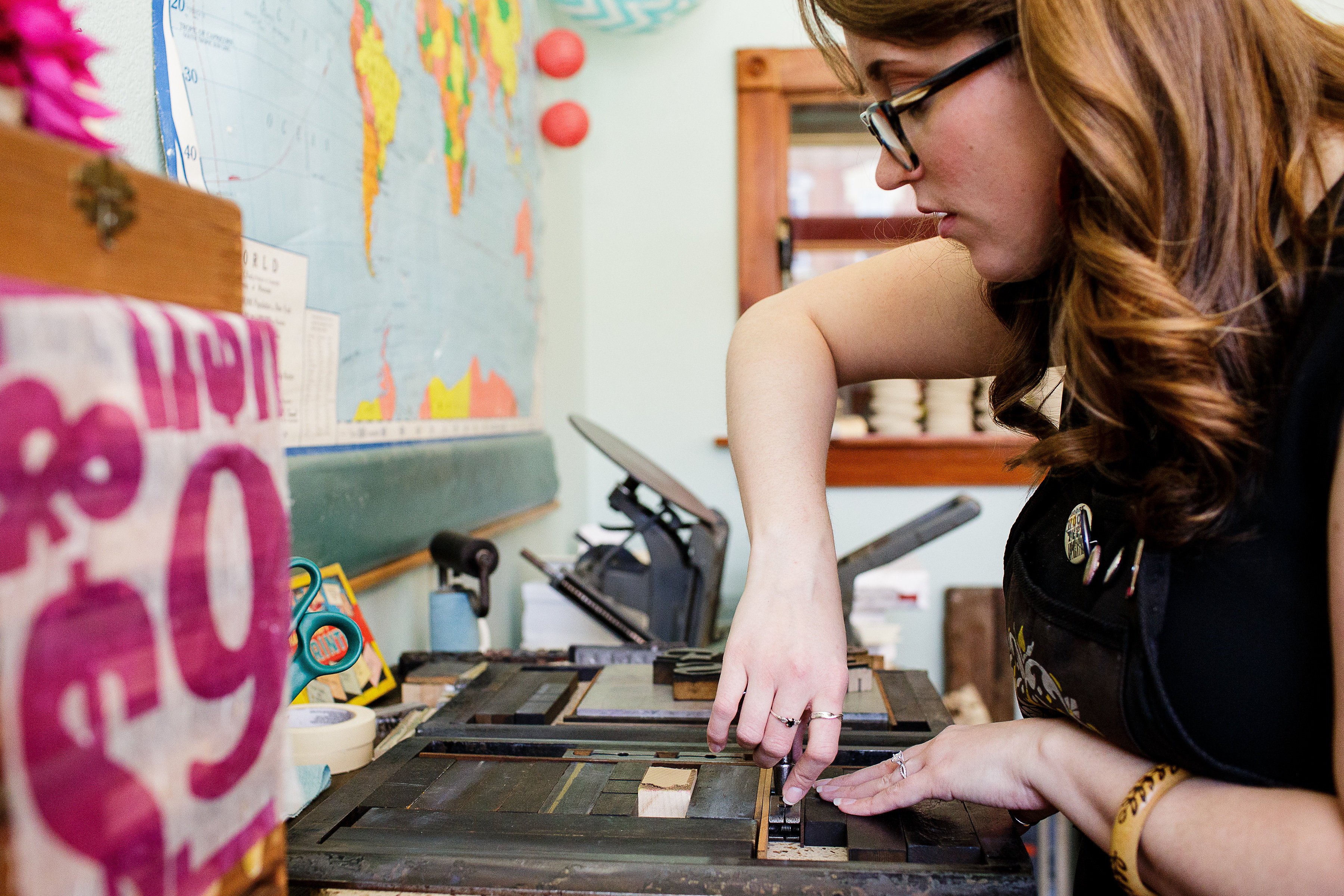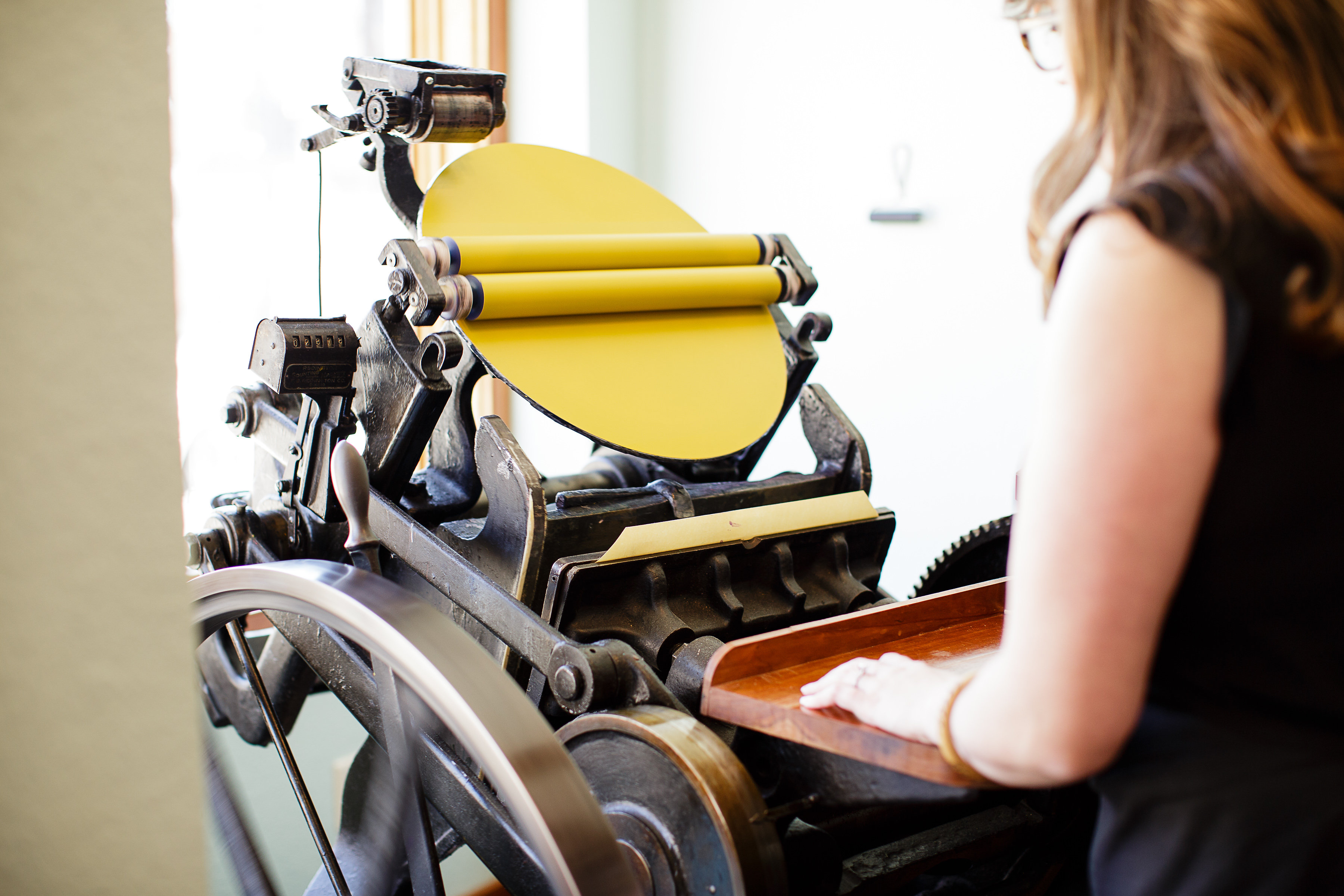 Tuesday-Wednesday 10-5
Thursday 10-6
Friday 10-3
Saturday 11-3
Mondays, evenings, and weekends by appointment.
102 First St. SW
Mount Vernon, Iowa 52314
United States of America
Phone: 319.455.6113
Email: info@ironleafpress.com