When mid-September rolls around, I head south for the Midwest and Great Northern Printers' Fair. It's held every September in Mount Pleasant, Iowa on the Old Thresher's Grounds, which houses Printers' Hall. This event was the first one I went to nine years ago when I was just getting into letterpress printing.
Printers' Hall houses a cornucopia of letterpress equipment and acts as a working museum. In addition to the presses there, they host a swap meet as part of the event and is where a good chunk of my equipment has come from. Beyond that, I also get to meet up with other letterpress printers, aficionados, and nerds from around the country.
New to the event this year, we got the chance to create steamroller prints with an actual steam-powered steamroller. The 1905 Kelly Springfield Steam Road Roller is housed and maintained on the Old Thresher's Grounds and was fired up Saturday morning.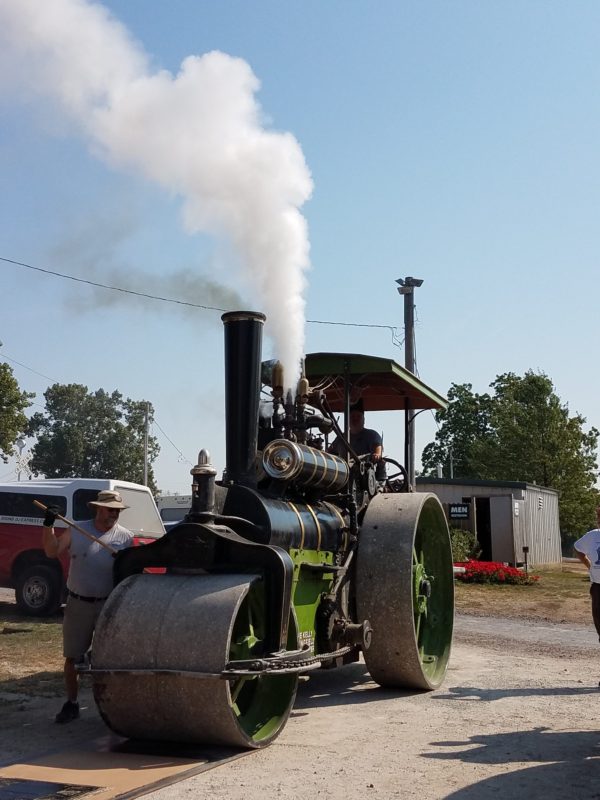 I've never had the opportunity to create a steamroller print, so I couldn't say no. With limited time to put my piece together, I came up with a simple quote to carve into a sheet of unmounted printmaking linoleum, measuring 24″ x 36″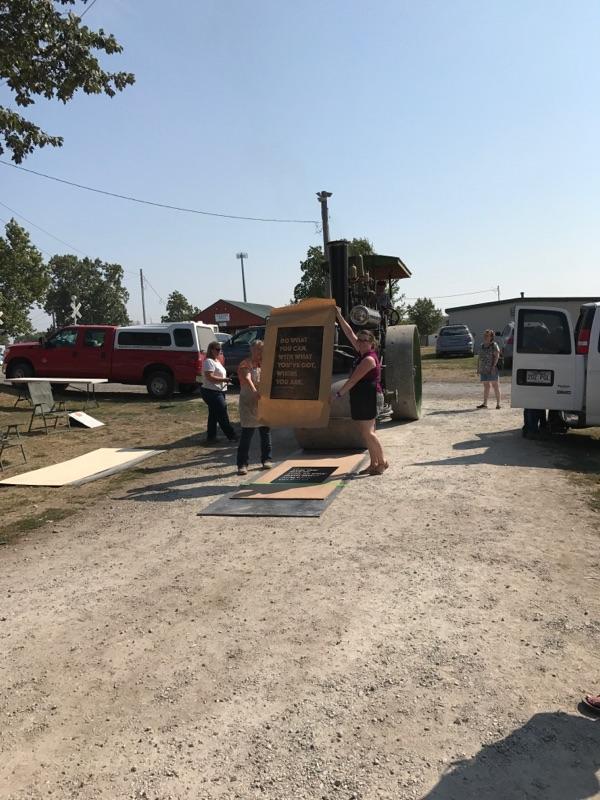 Mel of the Calico Press and Steve and Sandra from Liberty Press had figured out the logistics and we got going on a very hot September morning.
Here's the first print from my piece!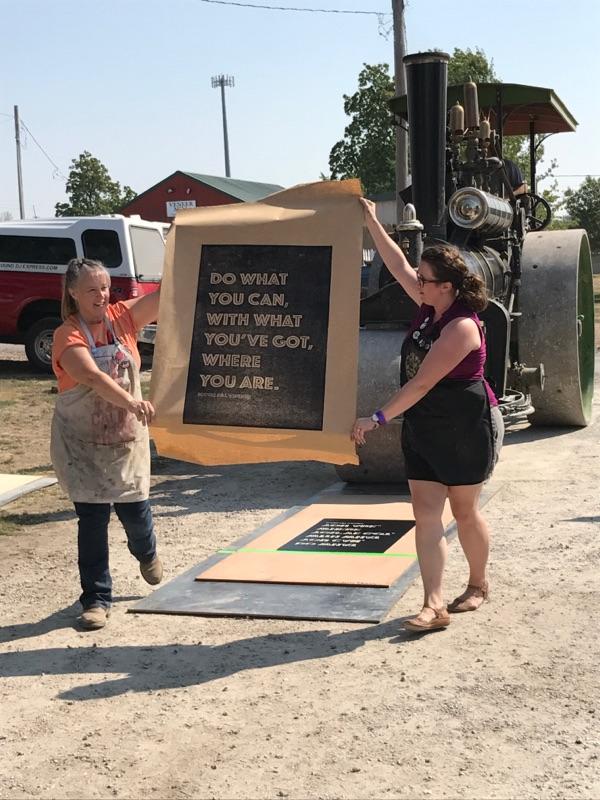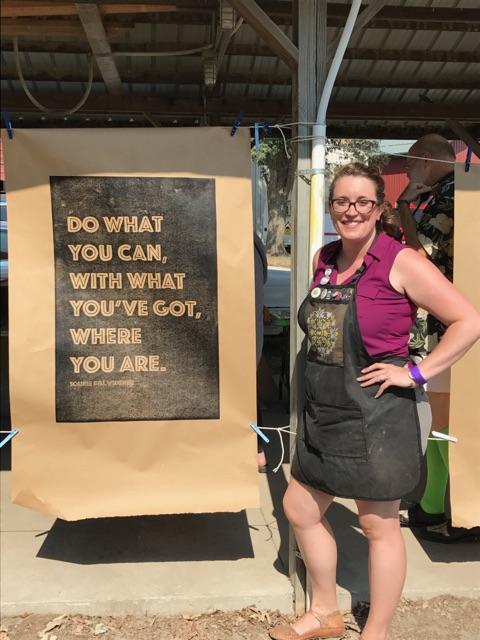 We ended up printing four different pieces that morning. Now I need to find some big walls to hang the big prints from! And huge thanks to Mike at Trademark Letterpress for taking some in-action photos!