We've been slinging our letterpress cards for going on 6 years now (can you believe it?!?). In those 6 years we've made a lot of cards and have sent them all over the world. And now we've got one that's up for a major award. And it's fitting to use A Christmas Story reference since it's one of our holiday cards that is a finalist for the Louie Awards!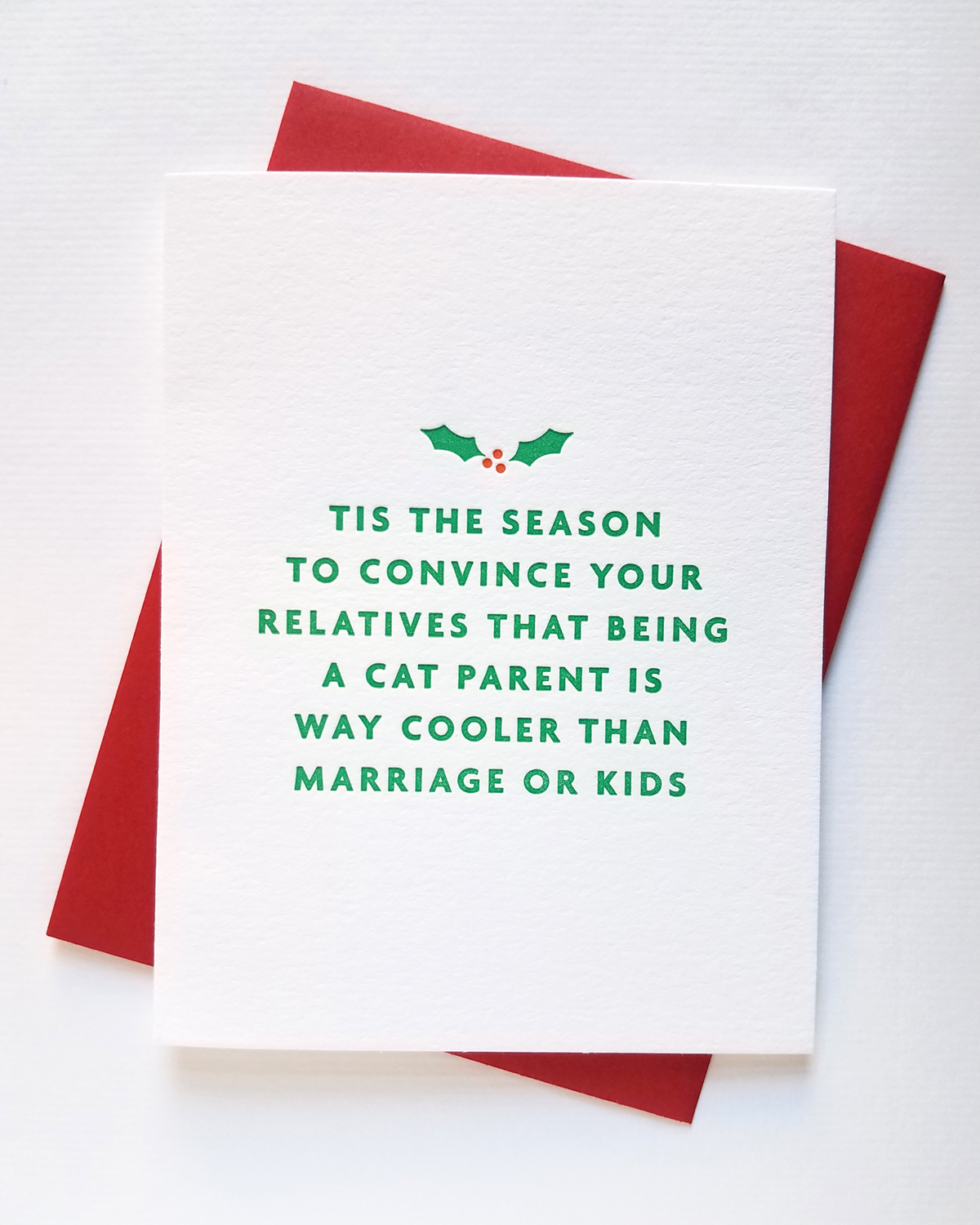 The Louie Awards are hosted by the Greeting Card Association (yes, that's a thing) and has been showcasing the best in the stationery industry for nearly 30 years. Our "cat parent" card is one of three finalists for the "Christmas/Seasonal Humorous Above $4.00" category. And it was one of our best selling holiday cards this last year, which proves that cats are definitely better than dogs (I kid, I kid….mostly).
The winners will be announced this May and we're hoping to make it out to New York for the celebration. And if you want to get a head start on your holiday shopping now, we've got the card in our online shop. And for all you dog parent's out there, don't worry. We've got a dog version too.