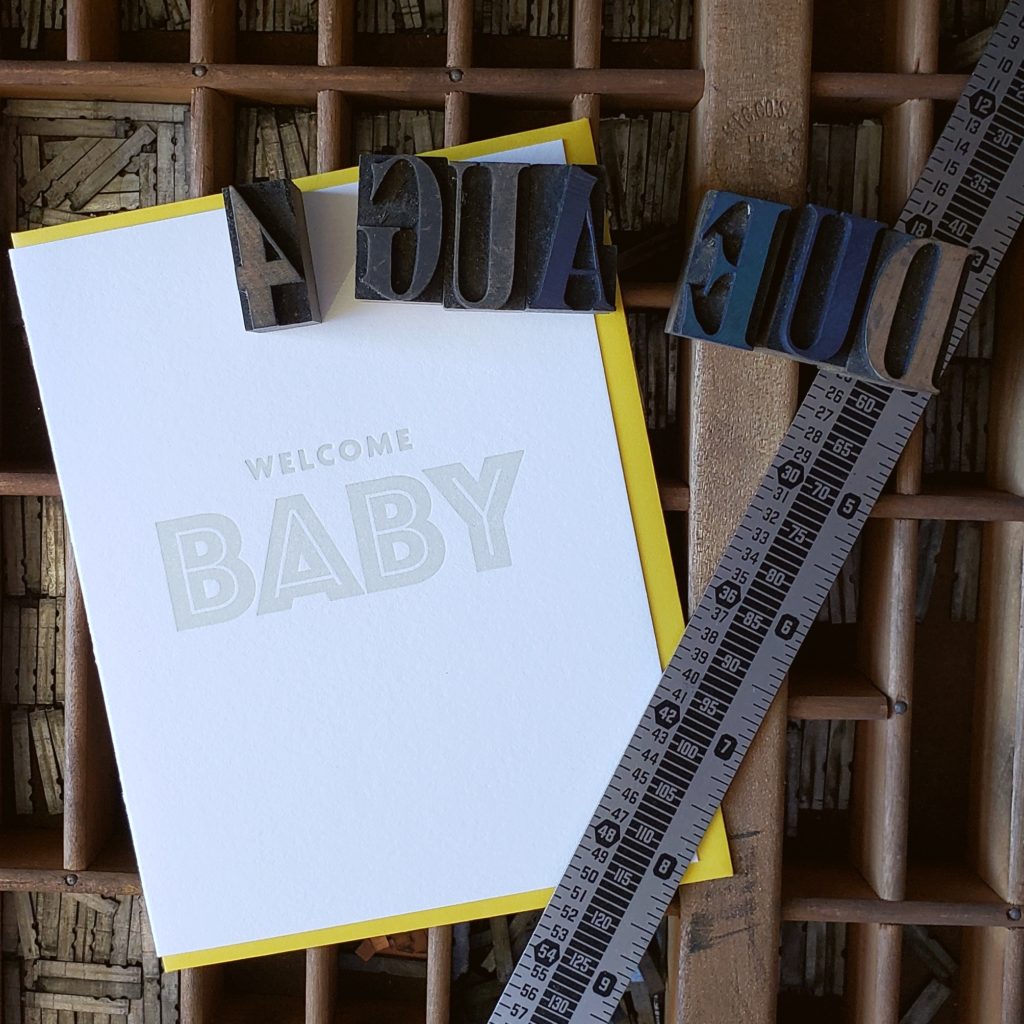 If you've been following along our social media channels the past few months, you may have seen we made a little announcement! Our shopkeep, Danielle, and Mr. ILP are expecting a little girl early this August! We're very, very excited about our new addition.
With her arrival, I'll be taking a bit of time off during the month of August. The storefront will remain open every Saturday in August, from 11AM-3PM, but will be closed during the week.
The online shop will remain open and we plan on shipping out all stocked items as normal. Any custom letterpress or embossing orders placed during the month of August will resume in September as we can get back to the press. Custom address stamps and embossers should ship out within normal time frames. Any changes/updates for shipping turnaround times are posted as always on our Turn Around Time page.
We appreciate all your patience as we navigate this new chapter in our personal lives and work on training our new girl as part of the family business (and hoping she sleeps through the night!).