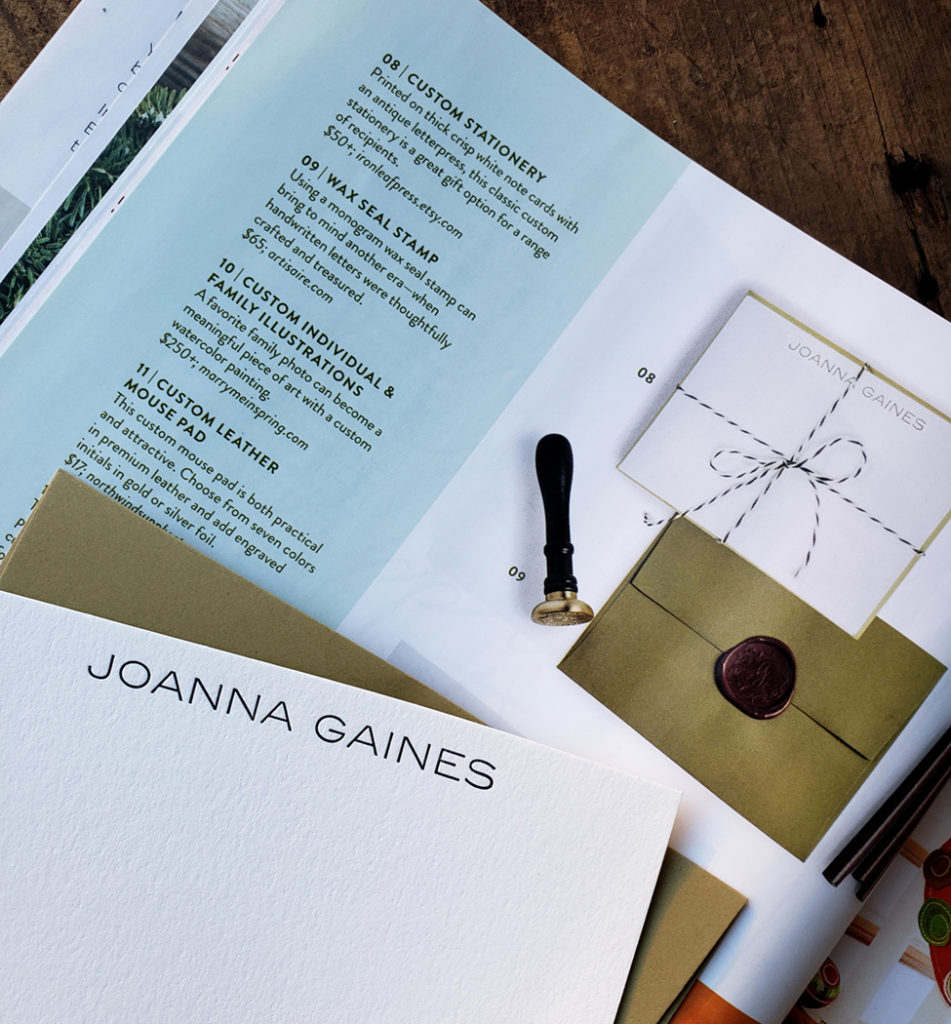 One of our personal stationery styles was featured in the Winter 2018 Magnolia Journal magazine! You can find us right on page 24 as a part of their holiday gift guide.
Many asked how we came to be featured. It's still a bit of a mystery to us here. This style has been a part of our shop for a number of years. In early fall of 2018 we received an order that had a bit of a recognizable name, and it just happened to be shipping to Waco, Texas. We figured maybe it was just a gift and tried not to get too excited. We didn't know it was going to be published in the Magnolia Journal until another stationer gave us the heads up when the magazine came out. Needless to say, we went out right away to grab a copy!
If you'd like to get your own set of stationery just like Joanna, check out this style here. Plus we've got lots of other fun styles available too.