Old Threshers Reunion is held annually on Labor Day weekend in Mount Pleasant, Iowa. The Threshers grounds house lots of steam engines, machinery, and printing equipment from years ago. Printers Hall is one of the buildings on the grounds and it houses all of the old printing equipment, with many examples of printing presses similar to the ones we use at Iron Leaf Press.
Last year I did a steamroll print during Printers Fair in Mt. Pleasant and the group asked if I'd be interested in participating again. I couldn't pass up the opportunity to print on such a large scale, so I set out to work on my 2′ x 3′ piece. I carved my design into a piece of linoleum and brought it on down to Mount Pleasant the Friday before Labor Day.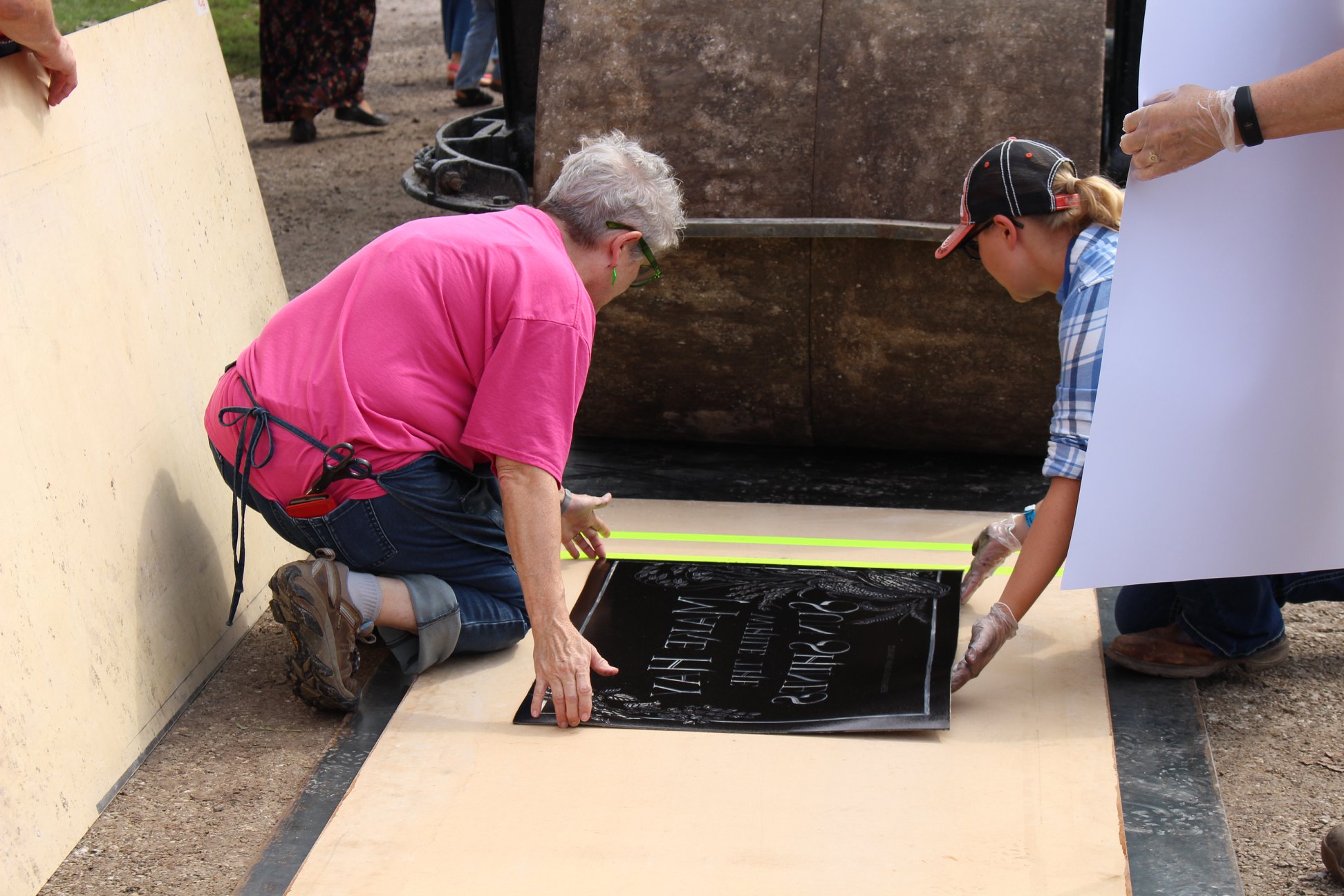 Each print was inked up and then placed on to a board in front of the steamroller. The steamroller used was an actual steam-powered, antique steamroller.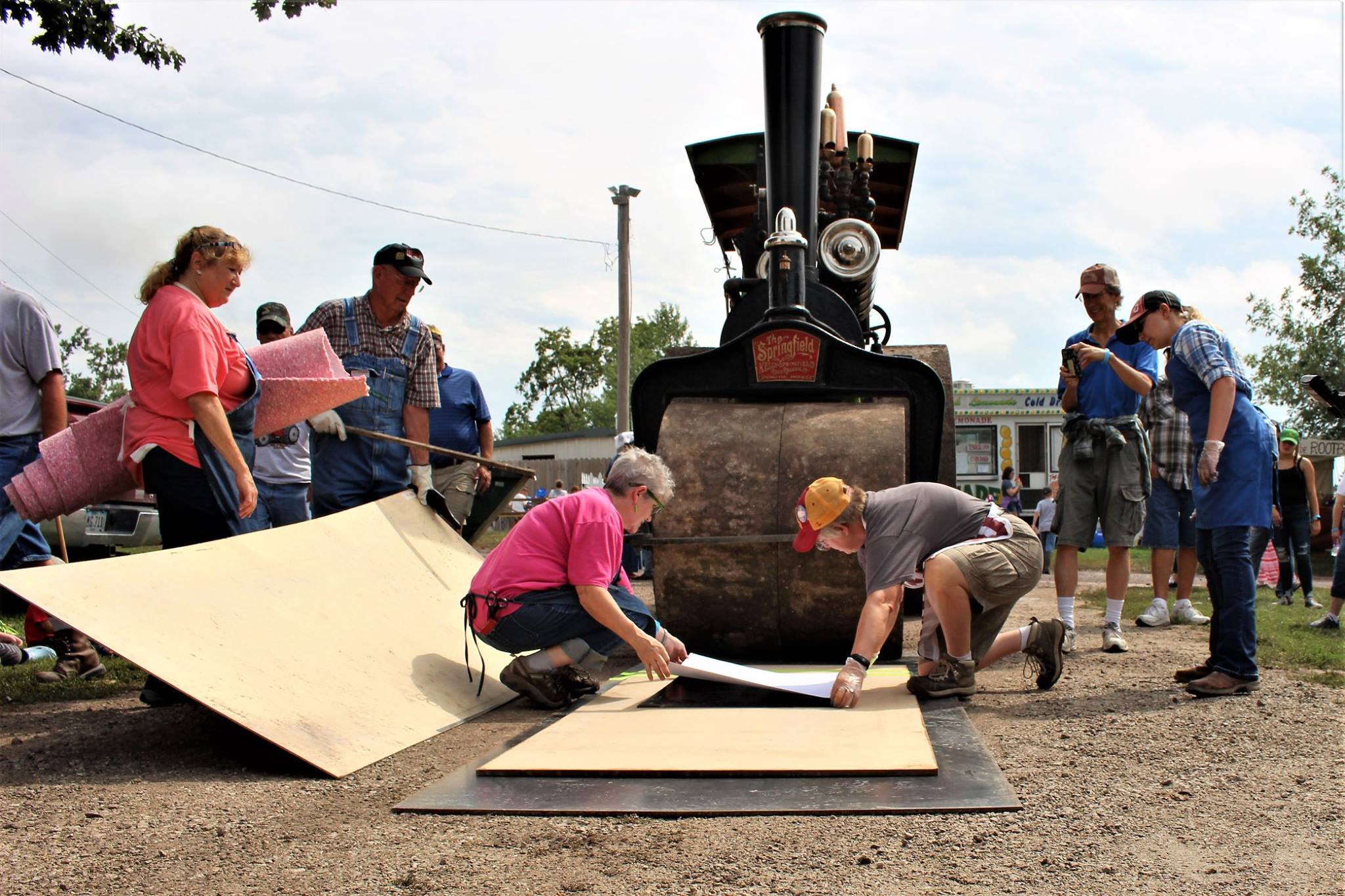 Paper was laid down over the print, followed by a foam layer and another piece layer of thin wood. The foam layer acted almost like a press blanket and helped spread out the pressure.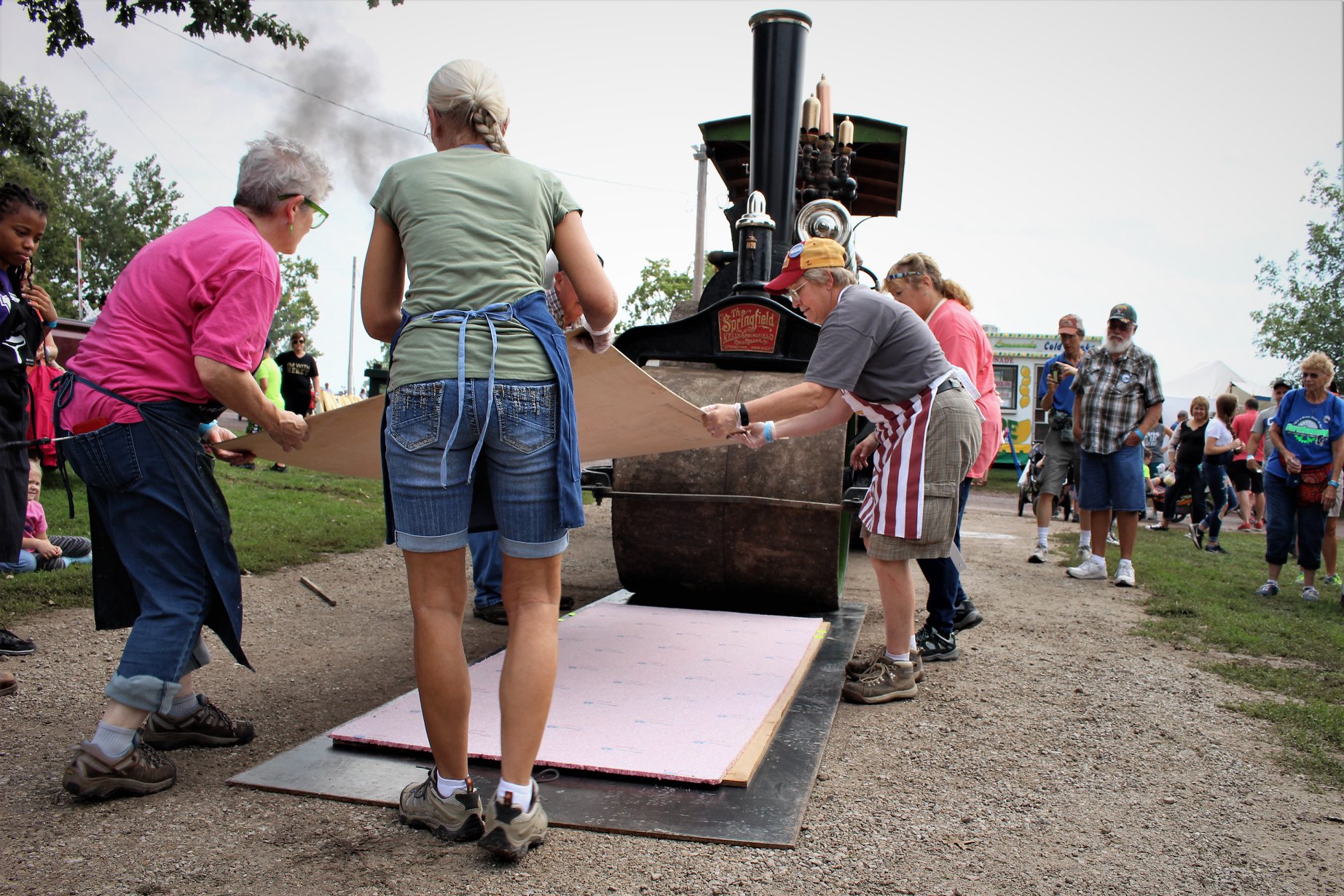 After the sandwich was all put together, the steamroller moved forward and acted as a very large version of a cylinder press.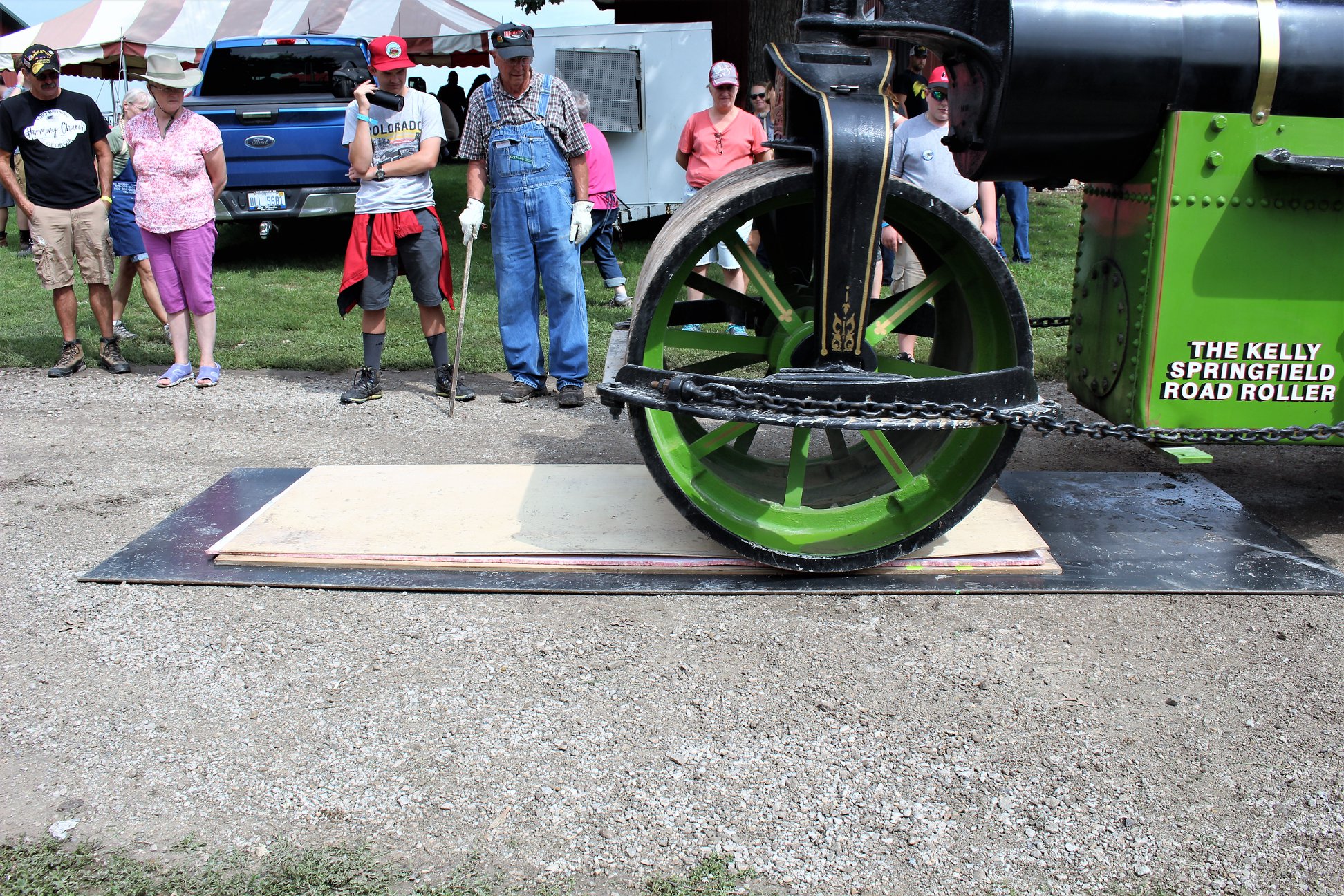 Once the steamroller applies the pressure, it is backed off and the layers can be peeled back. I hadn't proofed my piece before this event, so it was so fun to see how it turned out.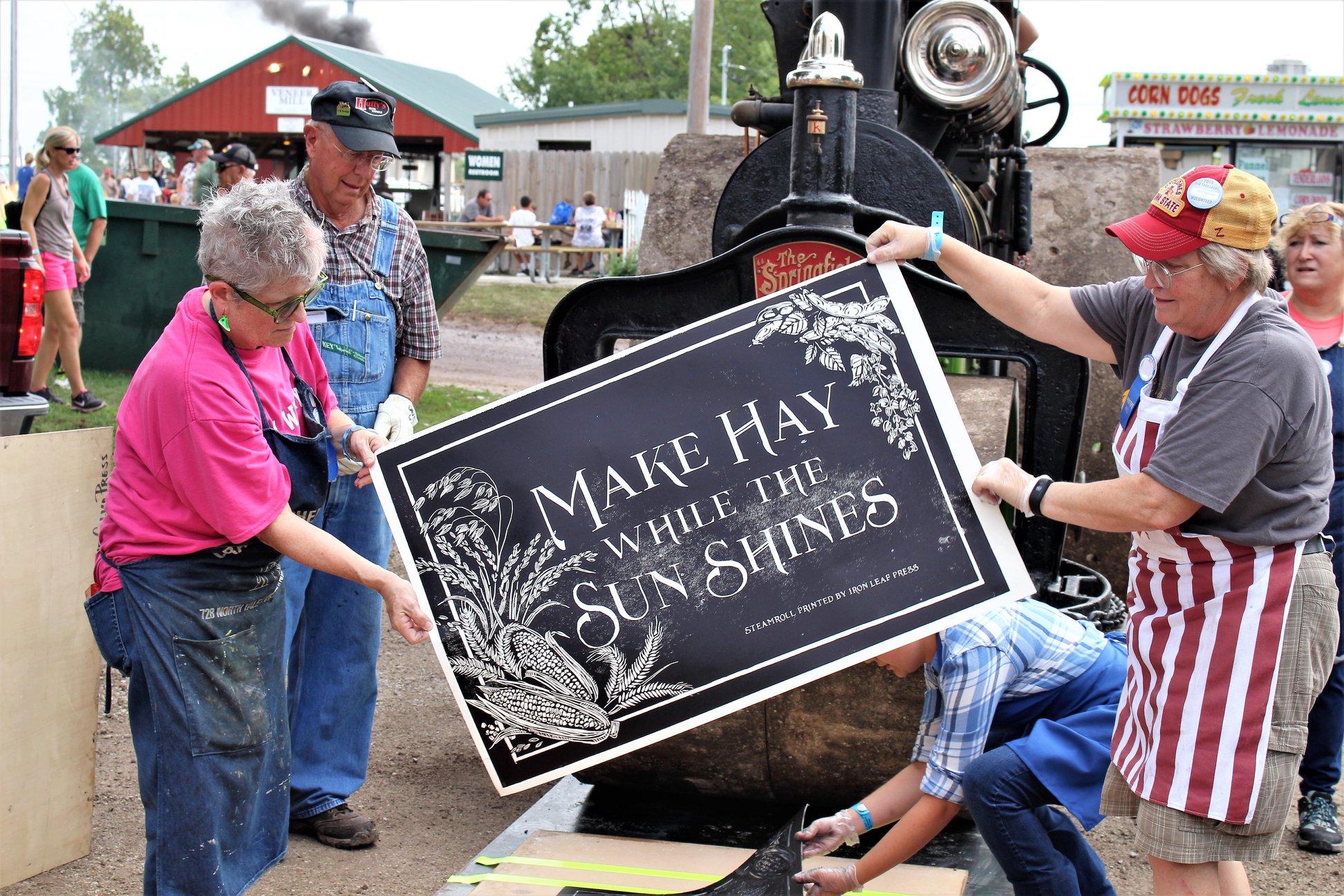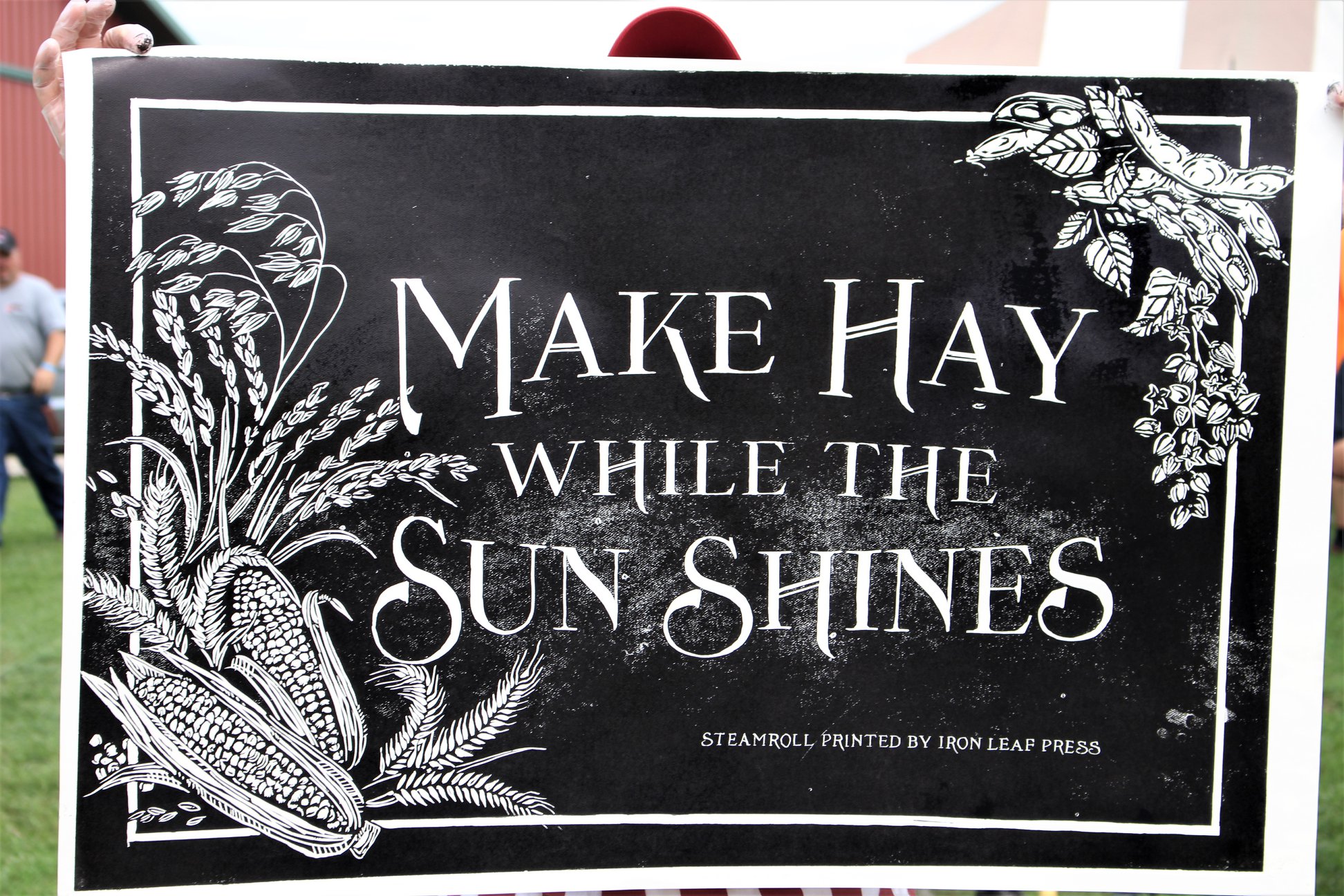 I wasn't able to be there all weekend, so some of my accomplices printed a lot more over Saturday and Sunday since we were working around a bit of rain Friday. Huge thanks to those pictured here that printed more of my piece (Ann, Willow, Steve, Sandra, Alice, and all the other volunteers)!
Since the large steamrolled piece had a very limited run, I decided to print a little mini version back in the shop to compliment the big piece.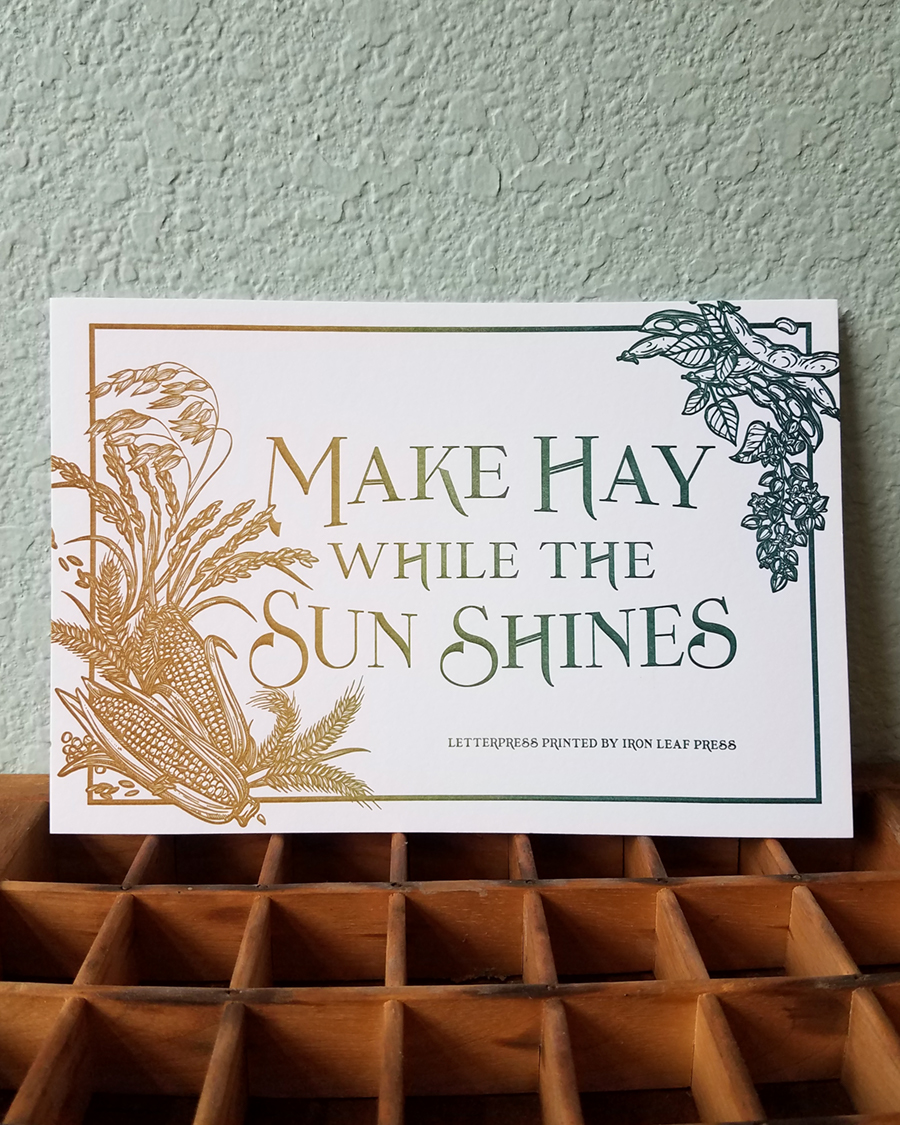 These guys are 6″ x 9″ and feature the same design, but in a rainbow roll, printed on our 1950's era Heidelberg Windmill. We've got them available in store and our online shop.
Steamroll photos taken by Dave Schneider; last image by Iron Leaf Press.